The second (2nd) transnational project meeting of the partnership of the European Project Erasmus+ "Encrypt 4.0" (2020-1-RO01-KA202-079983) was conducted online 25th of May 2021.
This meeting was dedicated to share and discuss the progress of the development of IO1 (the Cyber Risk Audit Matrix) so far and to plan testing with External Evaluators Boards of IO1 and finalization, where ISQ is the leading organisation. Also, partnership started to develop of IO2 Encrypt 4.0 training labs, activity led by FH Joanneum.
At the end of the 2nd transnational project meeting, partners talked about quality management and dissemination activities. Moreover, project partners laid down crucial points to be tackled and further activities were planned.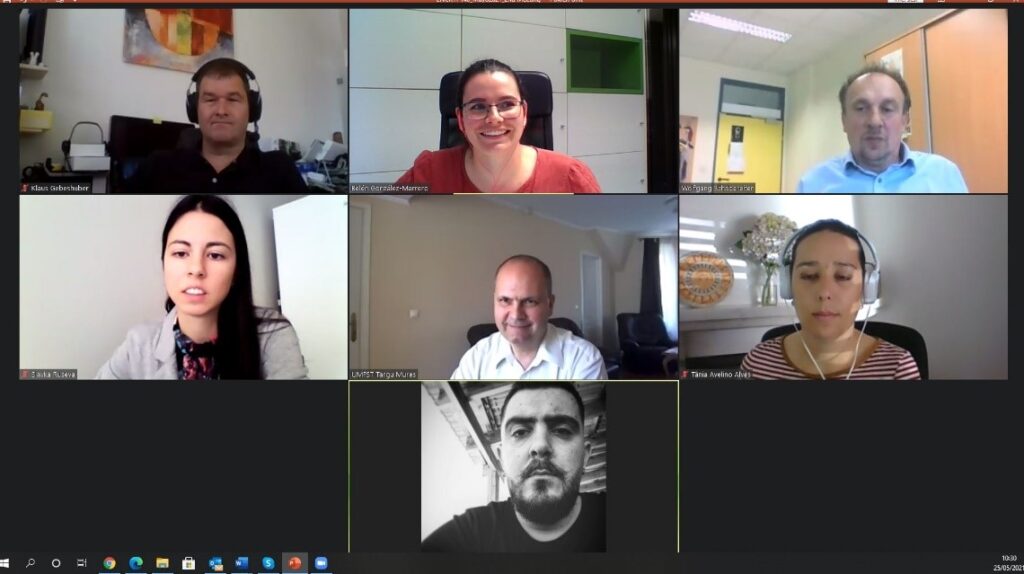 ENCRYPT 4.0 – "Joint Cyber Workforce Development Initiative to Enable The European Industry to Overcome the Shortage of Cybersecurity Professionals" project (project number 2020-1-RO01-KA202-079983) is funded by the European Commission through the Erasmus+ Programme (KA2, strategic partnership for vocational education and training) and it involves 6 partners from different countries: "George Emil Palade" University of Medicine, Pharmacy, Sciences and Technology of Târgu Mureș (Romania), Avantalia (Spain), European Center for Quality Ltd. (Bulgaria), FH JOANNEUM University of Applied Science (Austria), ISQ (Portugal), and PCX Computers & Information Systems Ltd. (Cyprus).
Next meeting is set to be on November-December, 2021. And the consortium expects that it can be held in site, circumstances permitting, in Santa Cruz de Tenerife, Spain.
Follow the #ENCRYPT4.0 project development on social media.