Our 6 partners for the fulfillment of the project "Encrypt 4.0"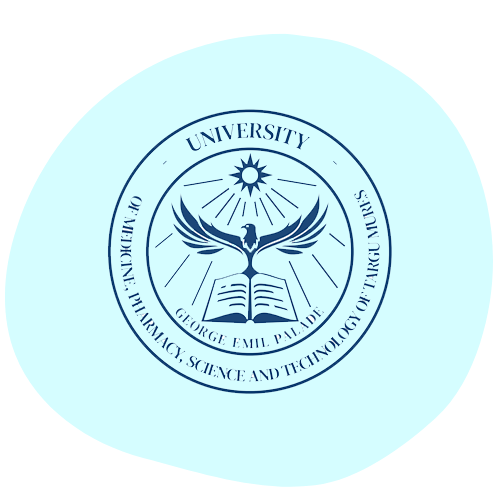 Street Gheorghe Marinescu 38 540139 Târgu Mureș, Romania
"GEORGE EMIL PALADE" - UNIVERSITY OF MEDICINE, PHARMACY, SCIENCES & TECHNOLOGY OF TÂRGU MUREȘ
"George Emil Palade" University of Medicine, Pharmacy, Sciences and Technology of Târgu Mureș (UMFST) was created in September 2018 as a result of the merger of two Romanian prestigious universities in Târgu Mureș, namely University of Medicine and Pharmacy of Târgu Mureș and "Petru Maior" University of Târgu Mureș.
At present UMFST brings together the competences of the two universities that fused, being a public multicultural institution of higher education and research. It is composed of six faculties: The Faculty of Medicine, The Faculty of Dentistry, The Faculty of Pharmacy, The Faculty of Engineering and Information Technology, The Faculty of Sciences and Letters, and The Faculty of Economics and Law in which graduates of study programs can benefit from different levels of academic degrees: bachelor, master's, doctoral.
In its current structure, the UMFST has more than 10 000 students and 739 teachers. International cooperation with over 100 universities from different countries had a substantial contribution to the development of scientific research.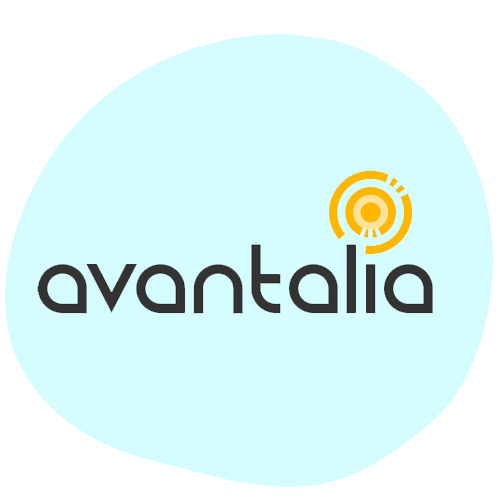 C/ Santiago Cuadrado, 30 C.P. 38006 Santa Cruz de Tenerife (España)
Is a technology-based SME founded in 2005 and located in Tenerife, Canary Islands, Spain. AVANTALIA offers specialized services oriented to give technologically competitive and differentiated solutions to SMEs, integrating different platforms and information technologies, aiming at achieving total inter-connectivity between platforms and full potential of ICTs.
Back in 2016 and together with the main technology centres, SMEs associations and universities, Avantalia created the Canary Islands' Digital Innovation Hub, CIDIHub, aiming at leveraging cutting-edge technologies to SMEs, mid-caps, and entrepreneurs. The mission of CIDIHub as a consortium and of Avantalia itself is to improve regional competitiveness bringing digital technologies closer to main industries, namely manufacturing, tourism, blue economy and IT, with special focus on SMEs. In this respect, Avantalia provides knowledge, skills, resources, training, and advice, so that industry and business networks leverage on latest technologies while local SMEs create high-quality employment for the global benefit of the society.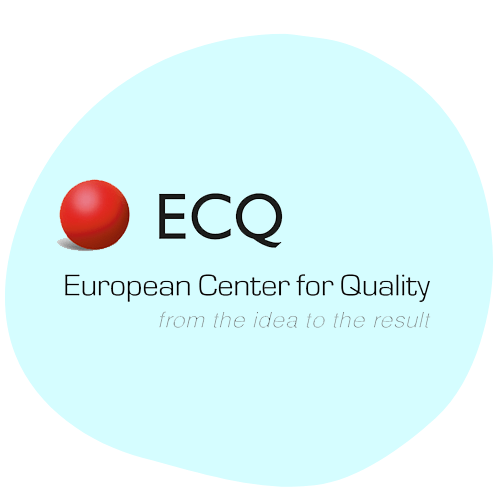 1166 Sofia, Bulgaria 8 Racho Petkov Kazandziyata Str., ADORA Business Center, fl.6
European Center for Quality Ltd. is a modern consulting company founded in 2001 and specialized in development and management of EU-funded projects, implementation of international standards for quality management and delivery of training programmes for business entities and employees. The company works in close cooperation with a number of foreign partners from the EU, Asia, Africa and South America, among which are educational institutions and universities, research institutes, qualification centers, NGOs, chambers of commerce, SMEs, etc. ECQ is experienced in training SME managers and employees in the application of different quality standards. Since its establishment, ECQ Ltd. has developed, implemented and/or supported the realization of projects for more than 150 enterprises and more than 13 municipalities.
Overall, ECQ has 15 successfully implemented projects under LLP, 3 under IEE and 46 Erasmus+ projects. Has rich experience in the practical implementation of international projects in compliance with the relevant requirements of different programmes.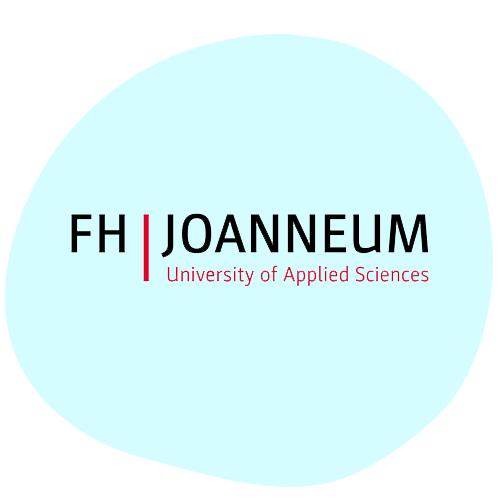 UNIVERSITY OF APPLIED SCIENCES
Is one of Austria's leading universities of applied sciences, committed to stimulating innovation through R&D in order to meet sustainability goals and societal needs in line with the principle from idea to implementation. They provide around 4000 students with a high quality education in their six departments: Applied Computer Sciences; Engineering; Building, Energy & Society; Health Studies; Management; and Media & Design. As a driver of innovation in the science region of Styria.
Offers an exciting working environment at the interface between teaching, research and further education. Concerning IT FH JOANNEUM is responsible of 6 ICT degree programs on Bachelor and Master level in the fields of business informatics, technical informatics, software engineering, IT-law and IT- security. By cooperating with businesses and institutions in the public and private sectors there is create huge experience of handling different technical, economic and design requirements in different frameworks, including economic, policy and social ones.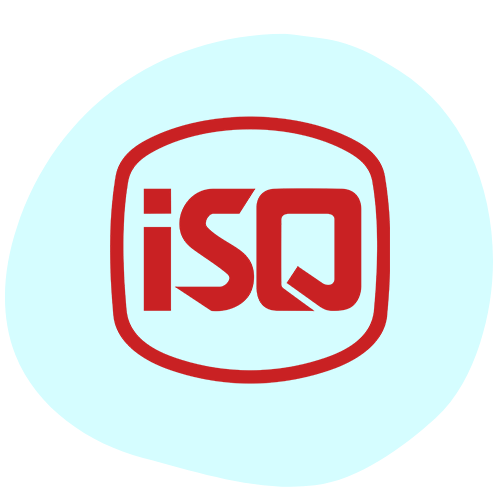 Av. Prof. Dr. Cavaco Silva, nº 33, 2740-120 Porto Salvo
Is a private, non-profit and independent technological institution founded in 1965, currently running operations in more than 40 countries across the world, offering its experience in technical inspections, technical assistance for engineering projects, consultancy services and training activities, supported by transversal research and development activities and by 16 accredited laboratories. The company conducts Research and Development of Innovation activities, promoting projects with national and international partners, from both public and private sector, aiming at continuous product and process innovation. Also accredited for training services and training of trainers and is certified under Quality, Environmental and Safety management model, and is also an accredited body for training of trainers and teachers.
Supports its customers performance improvement and risk reduction, offering high quality and innovative services and solutions, helping their infrastructures, equipment, processes and products to meet the standards and regulations for quality, security, environment and social responsibility.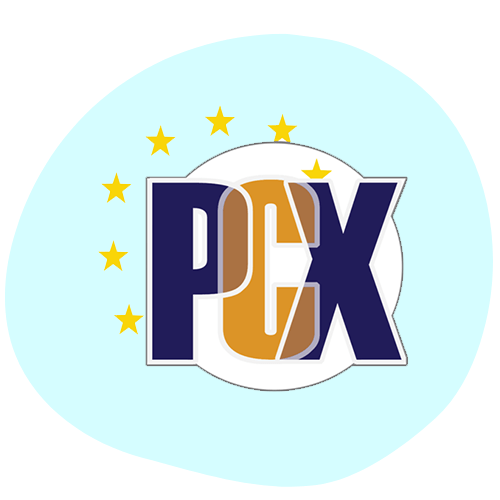 Adamantiou Korai 7, Theodoulou House 6010 Larnaca, Cyprus
COMPUTERS & INFORMATION SYSTEMS LTD
PCX Computers & Information Systems Ltd is a Cypriot SME, with high expertise in applying innovative technology solutions in education. It was established in 1998 in the beginning of educational reformation due to Technology and World Wide Web development.
As an ICT consulting company, PCX has the capacity and the knowledge to promote the benefits of the application of ICT solutions and the adoption of digital solutions at enterprise and educational level.
Its core business is focused on 3 main lines of expertise: 1) Consulting & Advising: Highly specialized services to support SMEs development; 2) Education & Training: Innovative training methods and tools, training materials and contents' production on different areas of business development; 3) Specialised software development and web designing and development.